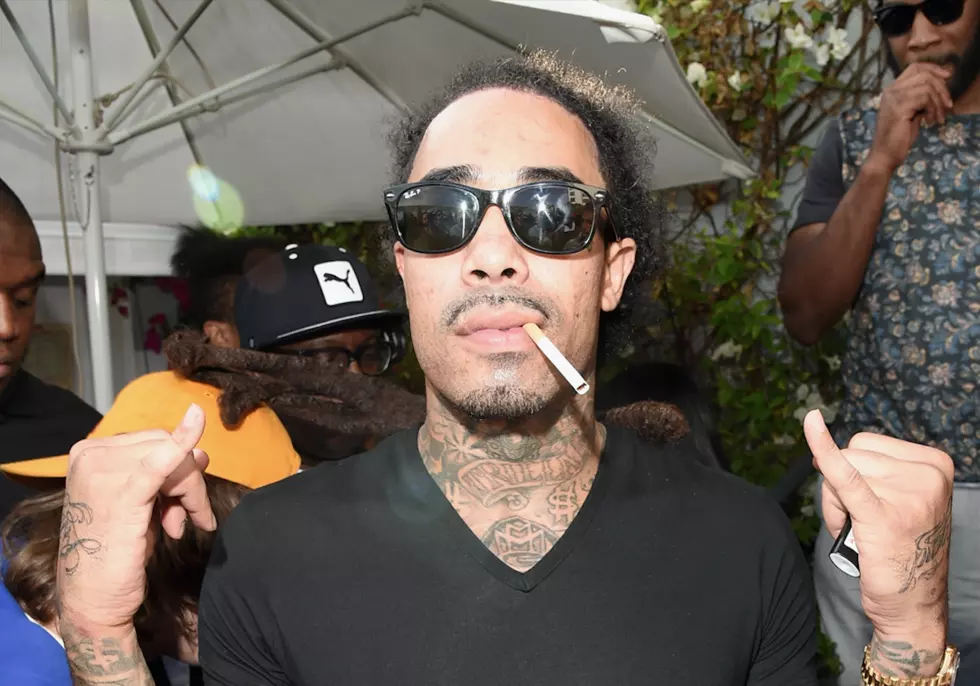 Rapper/Reality Star Gunplay Accused Of Head-Butting Ex -Tha Wire
Jason Merritt/Getty Images
Today in Tha Wire TV fame may not last long for rapper, turned reality star Gunplay.
The newest spinoff from the Love & Hip Hop reality series is only into its 3rd episode, and a cast member may already be getting replaced. If reports are true, the Love & Hip Hop Miami rapper should've used "his head," for thinking instead of head-butting his ex. Then again, he did say he's gotta bad temper.
According to AllHipHop Gunplay and his current boo-thang/co-star Keyara Stone, decided to ring in the New Year at The Office strip club. Just so-happens the rapper's ex, Aneka Johnston, is a dancer there. As luck would have it, they ran into one another sometime during the night and things went left. Sources close to the situation told The Blast that the VH1 star got into a heated argument with Johnston before he left the club.
Evidently, Gunplay wasn't ready to go home and allegedly hung out in the parking lot waiting for Aneka to get off. Police were called out to the scene after the two got into another verbal dispute that turned physical. It's not clear as to whether or not the rappers current girlfriend played a part in the assault, but Miss Johnston wound up being treated at a nearby hospital when the drama ended.
A police report says the rapper, "became irate and struck Miss Johnston upon her face with his head." Miami police said Johnston drove herself to the hospital, where she was treated for a scratched cornea, along with a few bruises to her face and neck. The popular Miami dancer wasted no time filing a police report, and assault charges.
At last word, investigators wrapped up their investigation and have already passed their report on to the Florida State Attorney's office. Meanwhile, Gunplay is a free man until prosecutors decide to move forward with charges and an arrest. So far the rapper, nor the alleged victim, have issued a statement on the incident.
We'll continue to keep you posted, but that's it for now. As always get your daily dose of entertainment news with Tha Wire, only on The People's Station 107 Jamz.