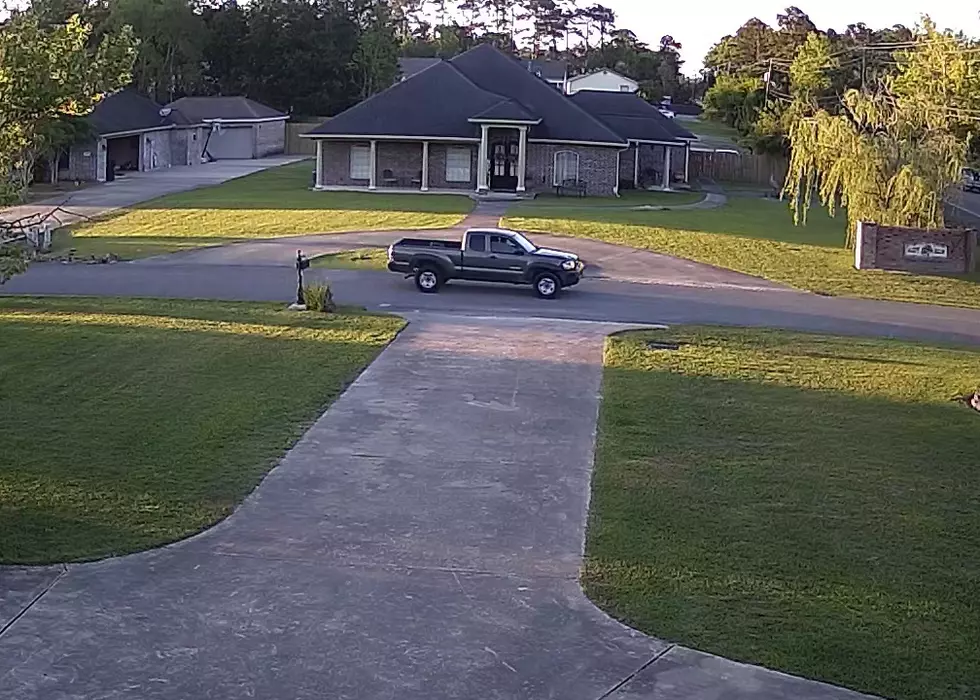 Search for Hit-and-Run Driver in Moss Bluff Area
Calcasieu Parish Sheriff's Office
The Calcasieu Parish Sheriff's Office is searching for a newer model gray Toyota Tacoma with a long wheel base and extended cab after a hit-and-run was reported on Hollow Cove Ln. in Moss Bluff on Monday, April 22.
According to a media release, the suspect fled the scene after mowing down a large brick mailbox, so there may be to the front right bumper of the truck. The damage to the truck is said to be very noticeable with a broken headlight.
Anyone with information regarding the incident or about the identify of the driver can contact Sgt. Bryan Guth at 491.3846, or reference case #19-048568 if you leave a message.