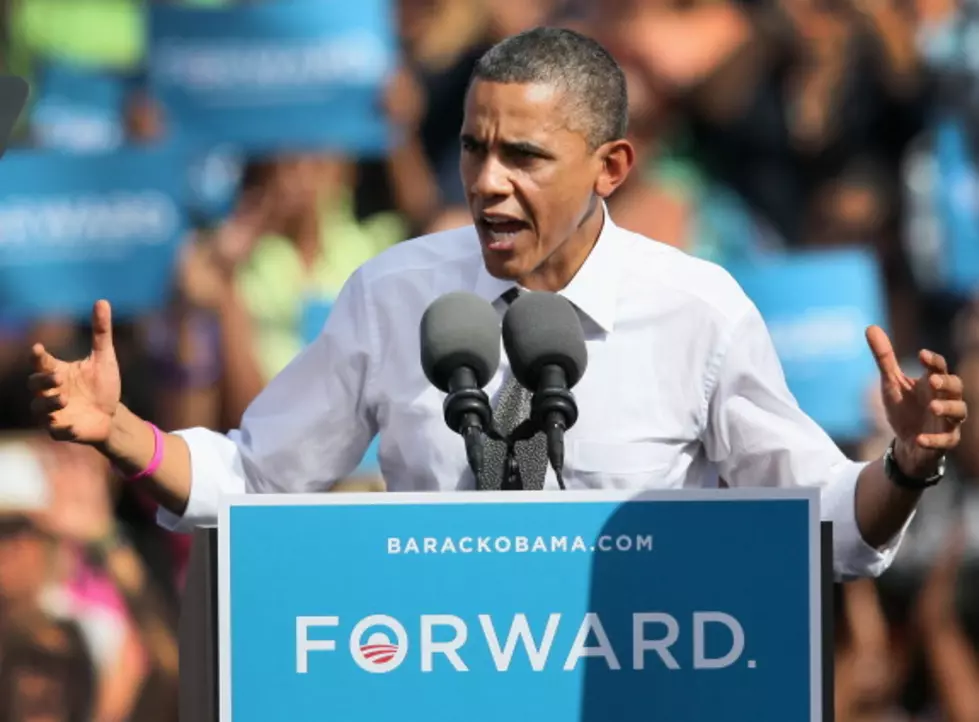 The President Speaks Directly To Young Voters Friday On MTV — Tha Wire [VIDEO]
President Barack Obama-getty images
This Friday tune into MTV for ASK OBAMA LIVE: An MTV Interview.  The POTUS will sit down with Sway Calloway addressing young voters directly and answering questions concerning young people in America live.
The special will air nationally on every MTV channel including MTV Hits and MTV Jams.  Plus, MTV.com will host a live-stream discussion with Andrew Jenks before and after the special.  For more details on ASK OBAMA LIVE: An MTV Interview and how you can get your question to President Obama listen to Tha Wire below.
In more music news, Lil Wayne is currently traveling across the country with the Mountain Dew Tour which recently stopped off to San Fransisco.  While there, Weezy took in a baseball game, reveled and modeled his new Trukfit holiday gear.  Find out what Wayne did at his show with Tha Wire below and get the release date for his upcoming album .  In the meantime see what he sang at the Giants baseball game.
It's been 10 years since RUN DMC's Jam Master Jay was murdered and the case still hasn't been solved.  Though the police have no leads, the New York Daily News reported that Curtis Scoon ordered the hit.  However, Scoon maintains his innocence.  Meanwhile another man who's in jail for a separate crime allegedly has confessed to the murder.  Get all the details on this and find out what Jam Master Jay's mom has to say to his murderer.
For the scoop, skinny, mess and drama press play now to hear Tha Wire: