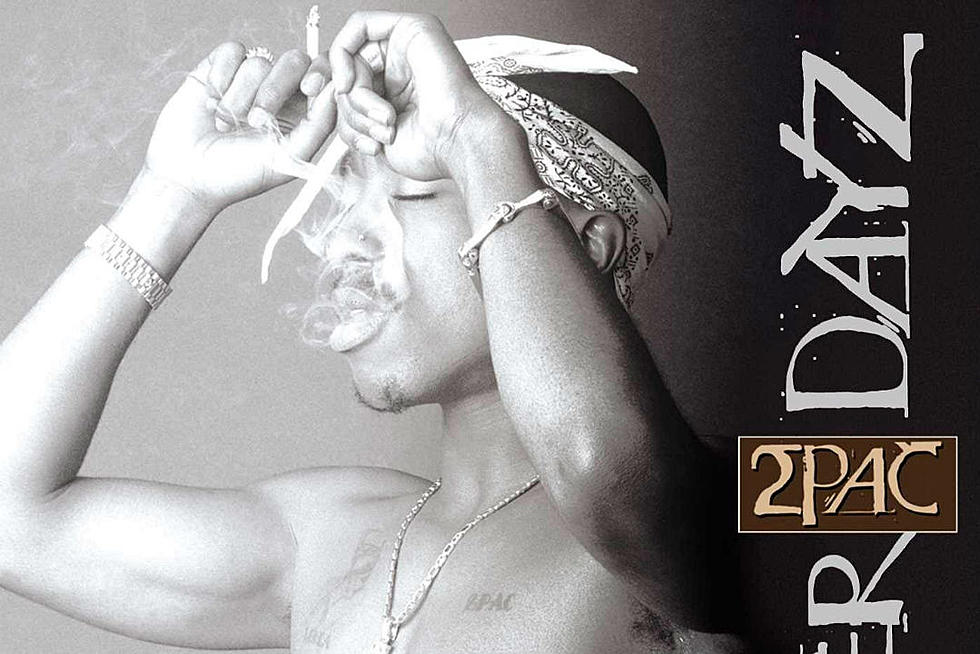 Tupac Shakur's Posthumous Album 'Better Dayz' Released – Today in Hip-Hop
Amaru/Interscope
On this day, Nov. 26, in hip-hop history...
2002:  With the world still clamoring for new material five years after his tragic passing, Tupac Shakur released his fourth posthumous studio album (eighth overall) titled Better Dayz. 
The majority of the 27-track double album was comprised of material that had been recorded during the time in which Makaveli was affiliated with Suge Knight's Death Row Records. Despite the fact that 'Pac was not around to offer his own creative input on the project, the remixed versions of the unreleased tracks that make up Better Dayz certainly stay true to the spirit of the All Eyez On Me MC. Tracks like "Still Ballin'" and the East Coast diss record, "When We Ride On Our Enemies," capture his hard-hitting, rebellious side, while songs like "Mamma's Just A Little Girl," "Thugz Mansion," and "Never Call U B---H Again" show off his eloquent, more socially conscious train of thought.
Following in the footsteps of the commercially successful Until The End of Time album that was released the year prior, Better Dayz was organized by executive producers Suge Knight and 2Pac's mother, Afeni Shakur. The album featured notable contributions from the likes of Nas, Anthony Hamilton, Ron Isley, Jazze Pha and a young up-and-coming MC by the name of T.I.
Debuting at number 5 on the Billboard 200, 'Pac's fourth posthumous project was mostly met with critical acclaim. The album sold 366,000 copies in its first week and was officially certified 3x platinum by the RIAA in 2014.
The release of Better Dayz once again proved to the Hip-Hop world that the late 2Pac's timeless lyrical content was, and still is, eerily relevant to what's going on in the current climate of our culture.
See 12 Rappers Who Have 10 or More Solo Albums in Their Catalog