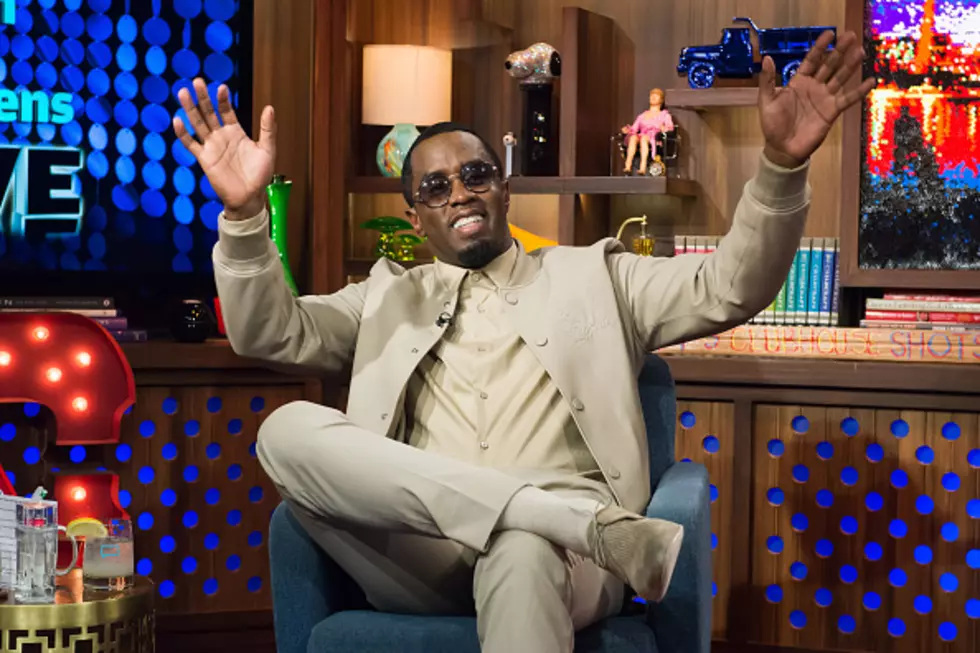 UPDATE: Diddy Hit With Several Charges Including A Felony After UCLA Incident – Tha Wire [VIDEO]
Charles Sykes/Getty Images
You may have heard by now rap mogul Diddy, was arrested at UCLA after he and a football coach got into a heated confrontation.  It's true.  Backing up a taste, Diddy's son Justin graduated high school with a 3.75 GPA and was one of roughly 1,500 high school seniors in the country awarded a full Division I football scholarship.  Peep the video below for more on Justin's stats and how he's trying to step out of his famous father's shadow.
UCLA had their sights on the young Combs, because he is a gifted athlete.  FYI the university's annual tuition is about $54,000 a year.  Of course that's a drop in the bucket for Justin's dad. Because of that fact though, a lot of people took issue with Justin getting the scholarship.  However, those folks don't know the difference between an academic and athletic scholarship and UCLA was quick to point that out.
In defense of the decision, the school released the following statement, "Unlike need-based scholarships, athletic scholarships are awarded to students strictly on the basis of their athletic and academic ability — not their financial need."  Bottom line, universities are looking for the total package.  Now-a-days it's not just about what an athlete can do on the field, it's what kind a student they are as well.  Of course having super-rich parents doesn't hurt either, because they help the schools bottom-line.
Moving on, since 2012 Justin's been a defensive back for Bruins football team.  According to TMZ yesterday his future at the school may have changed permanently, thanks to his dad.  As previously reported Diddy was arrested after he and UCLA's strength training and conditioning coach, Sal Alosi, got into a heated confrontation at the school.
It's being reported that Justin's been riding the bench at UCLA, pretty much since he's been there.  Leading up to Diddy's arrest.  Justin allegedly called his dad saying coach Alosi told him, not to return to the school until the end of the summer.  At which time, Diddy allegedly drove down to UCLA's Acosta Athletic Training Complex to confront the coach.  TMZ reports what happened next, is matter of which story police believe.
In alleged story one, Alosi refused to speak to Diddy and told him to leave or he would call the police.  Diddy, stated he would call the police, the coach became enraged and charged him.  In an act of self-defense, Diddy hurled a kettlebell at the coach narrowly missing him. In alleged story two, the coach was on the phone when Diddy arrived and told him to wait. Diddy snapped and threw the kettlebell at the coach, narrowly missing him.
Either way it goes, AllHipHip reports police were called out and Diddy was arrested.  Now is being reported, he caught a small laundry-list of charges to include three counts of assault with a deadly weapon, one count of battery and one felony count of making terrorist threats. After being booked, Diddy was released on $50,000 bail.