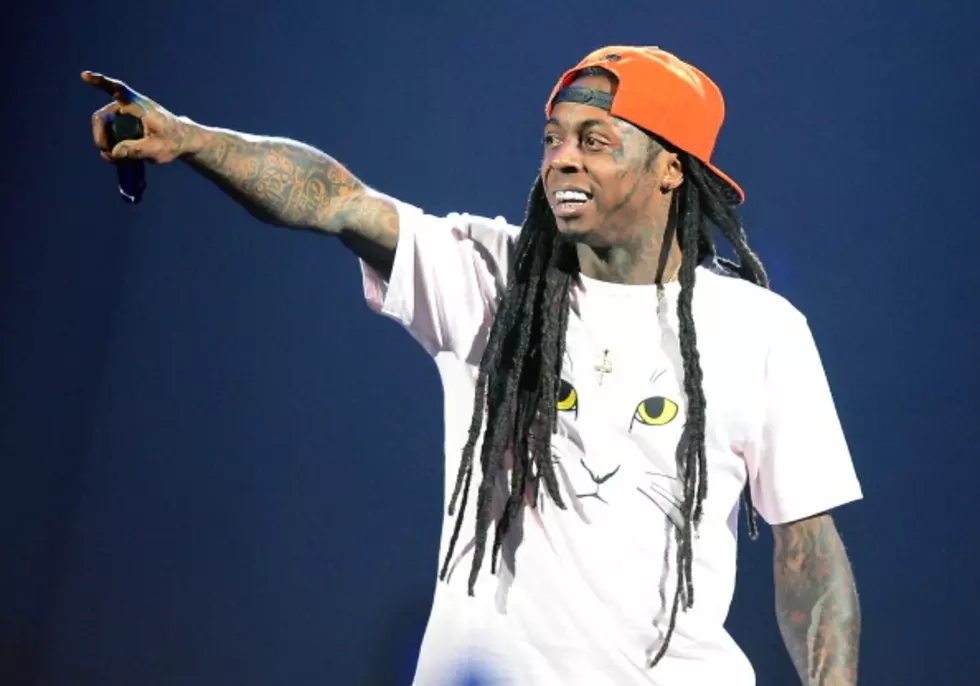 Weezy's Announces Kloser 2 U Tour Jumps Off In April – Tha Wire
Getty Images
Is it possible that Wayne's, Carter V, is getting ready to drop?  BET reports that there's a slight possibility that the looonng awaited Carter series album will drop this year. Anticipation is starting to gain some steam based on an interview Birdman did on Beats 1 radio.  In January the Cash Money mogul sat in on the Wav Radio Show, with Travis Scott and Chase B's, and when asked if the album would be released this year he told them, "It's definitely coming out."
Though I won't hold my breath, it's exciting to think that the C5 album may finally drop. Birdman seemed to be over the drama and told the radio hosts, "The situation with me and my son, I'm going to put it all behind us and just let it move forward. Wayne is one of the best artists ever to do the game, and I want to see him finish and continue to do what he been doing, and I'm going to support whatever he's doing. But you're definitely going to get a C5."
Listen to the actual interview below compliments of TMZ Live:
Notice he didn't give a date.  Are you convinced C5 will ever see the light of day?  Do you even care at this point?  Let us know what you think below.  Peep the Complex News video below and hear their thoughts on the issue, plus get more details about Birdman's interview on Beats 1.
We shall see.  I find it hard to believe Wayne is going on tour with nothing new, so something is definitely coming.  Meanwhile the Young Money king is known for bringing a gang of big names on the road, but for right now it looks like it's gonna be all Weezy on this one.  If anyone's gonna to join him though, we should get more details in the coming days.  So far all we have are dates.  Speaking of which, Weezy's Kloser 2 U Tour kicks off in a couple of weeks on April 14, 2017, and only 12 cities have been announced.  Among those stops, there's one close to home in Houston at the Revention Music Center on April 30.
Pre-sale tickets are on sale now for Citi cardmembers and general tickets for the public go on sale tomorrow!  Below is a look at the current itinerary:
April 14, 2017– Louisville, Kentucky–Louisville Palace
April 15, 2017–Madison, Wisconsin–Orpheum Theater
April 19, 2017–Anaheim, California–House Of Blues
April 20, 2017–San Diego, California–Cal Coast Credit Union Open Air Theatre
April 21, 2017–Hollywood, California–Hollywood Palladium
April 27, 2017–Oklahoma City, Oklahoma–The Criterion
April 28, 2017–Dallas, Texas–South Side Ballroom
April 30, 2017–Houston–Revention Music Center
May 2, 2017–Nashville, Tennessee–Revention Music Center
May, 8, 2017–Atlanta, Georgia–Coca-Cola Roxy Theatre
May 10, 2017–Grand Rapids–Monroe Live
May 11, 2017–Detroit, Michigan–Fox Theatre
The last Carter album we got from Wayne was in 2011, Tha Carter IV.  May 5, 2014 was the original release date for Tha Carter V and fans have been patiently waiting ever since then.  Is 2017 gonna be the year?  I hope so! I'll believe it when it happens. We'll keep you posted that's for sure.