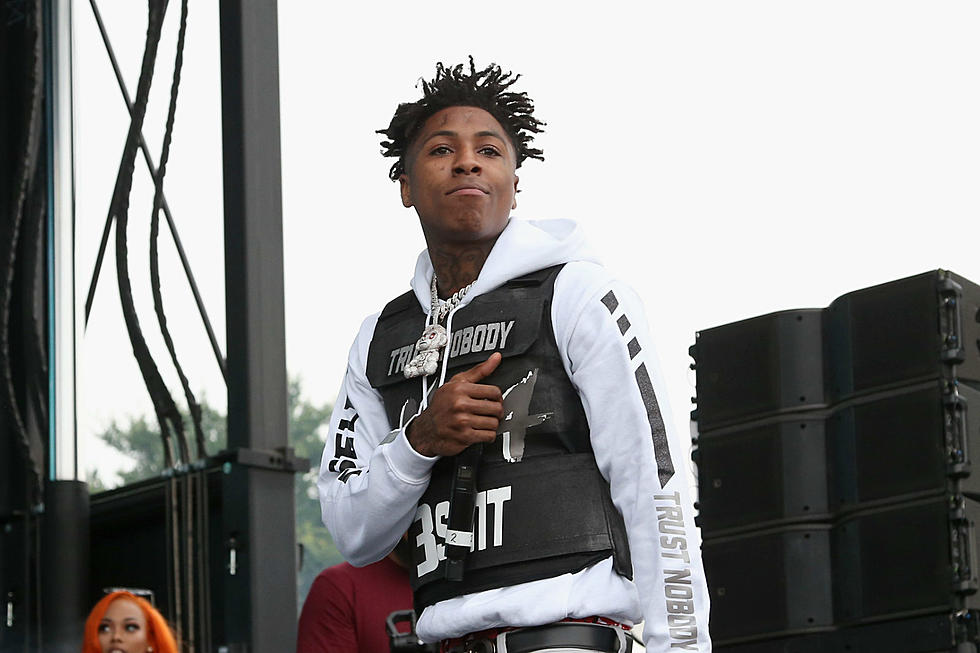 YoungBoy NBA Brothers Arrested for Alleged Shooting Death of 17-Year-Old in Baton Rouge
Gary Miller, Getty Images
According to Baton Rouge news station WBRZ, three teens were arrested on second-degree murder charges after Javon Brown, 17, died from injuries sustained from a shooting on Ottawa Drive while walking home with a friend on Monday afternoon at approximately 2:45pm.
Two of the suspects, brothers, Jeffrey Tate, 16, and Davaughn Tate, 18, were arrested Wednesday after a "two-day search" said the East Baton Rouge Sheriff's Office. Kevin Anderson, 16, was arrested on Tuesday, a day after the attack. Jeffrey Tate is charged with murder, principal to illegal use of a weapon, simple battery, and will be tried as an adult. Davaughn Tate faces charges of second-degree murder, and illegal use of a weapon. Anderson is facing charges of principal to second-degree murder, principal to illegal use of a weapon and simple battery.
The Tate brothers have the same father as rapper YoungBoy NBA, said WBRZ.