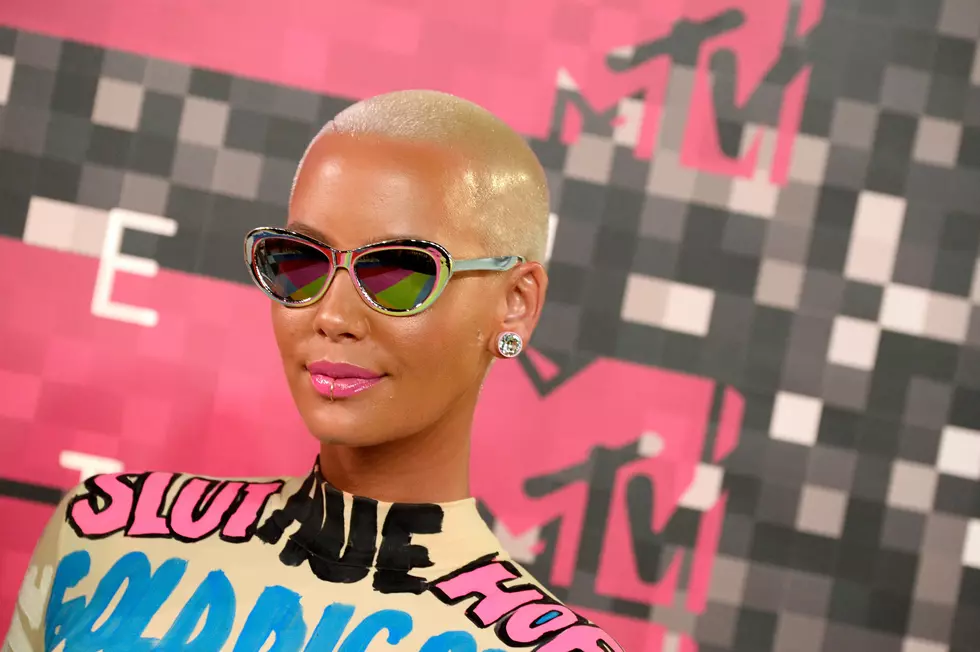 Amber Rose Files For Restraining Order Against Wiz Khalifa's Mom – Tha Wire
Frazer Harrison/Getty Images
Today in Tha Wire if she hasn't done so already, Amber Rose, is gearing up to file a restraining order against her former mother-in-law. According to VIBE the two women have been at odds for a while now, however in recent weeks things have taken a turn for the worse. Rose is accusing Wiz Khalifa's mother, Katie "Peachie" Wimbush-Polk, of calling Child Protective Services on her.
According to sources, Rose believes her ex mother-in-law has been salty ever since she and Wiz broke up. Wimbush-Polk supposedly so upset, she allegedly called CPS out of revenge.  Shortly after the visit from child services, Rose allegedly went ballistic and vented to a mutual friend of the family. That may not have been a good idea, because what she said got back to Wiz's mother. The model/talk show host accused Mrs. Katie of being the bad parent during her rant, allegedly saying Polk caused her own daughter's death. Wow! I hope that's not true.
That is still a very sore subject as anyone can imagine. Wiz lost his sister, Dorien "Layla" Thomaz, to cancer earlier this year. She was transgender, and died due to complications of Lymphoma in February. She was only 35. Mrs. Katie is said to be furious, and has since filed a defamation lawsuit in response. Washington County Observer-Reporter, reports Polk is suing her former daughter-in-law to the tune of $50,000. No word on what Wiz has to say about all of this. Doesn't look his moms is waiting on his opinion either. Mrs. Katie's suit is seeking punitive and other damages, court costs, and interest if available.
That in mind the self proclaimed Slut Walk creator, is bracing for an all out war with her son's grandmother. Now reportedly seeking a restraining order. Could she be worried of getting a beatdown? If she said what's being alleged...she damn sure deserves one. There's some places you don't go, and the death of a child...is one of them.
It's a shame, because Amber and Khalifa's 4-year-old son, Sebastian, is now caught in the middle. As more develops, I'll keep you posted. I hope they can find a way to work this out though. For the best in entertainment news, get with Tha Wire every weekday and only on The People's Station 107 Jamz.