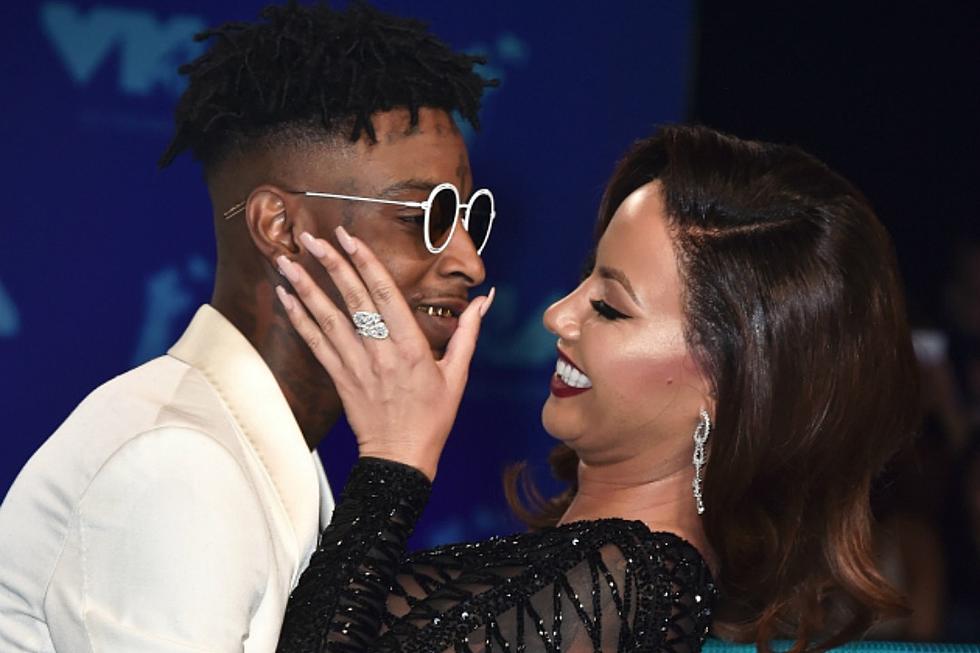 Amber Rose Sniffs 21 Savage's Used Underwear When She Misses Him
Alberto E. Rodriguez, Getty Images
There's an old adage that goes, "You love his dirty drawers," meaning a person has unconditional affection for another and will basically do anything for them. Apparently, Amber Rose takes this literally, as she recently revealed she sniffs her boyfriend, 21 Savage's soiled undies when she misses him. Yes, you read that correctly.
During an episode of her podcast, LoveLine With Amber Rose, on Thursday (Feb. 8), the model revealed her awkward affinity for the Slaughter Gang rapper's testicle odor. "I've sniffed his underwear, like where his balls are," she said. "It smells so good!"
After getting a cosign from co-host, Dr. Chris Donaghue, Rose expounded. "Are we gross? That's hot to me, I'm sorry," she continued. "It has the smell of their public hair walking around throughout the day... Woo!"
The "Bank Account" rapper and SlutWalk founder have been dating for several months now, and the relationship is showing no signs of slowing down. Only two months in, Rose was talking about marriage. "Let's talk about how much in love I am, how happy I am," she said during an interview last August. "I just got back from Atlanta. I'm in love, I'm happy...I wanna marry him, but we'll see."
See Behind-the-Scenes Photos of 21 Savage at 2016 XXL Freshman Class Cover Shoot