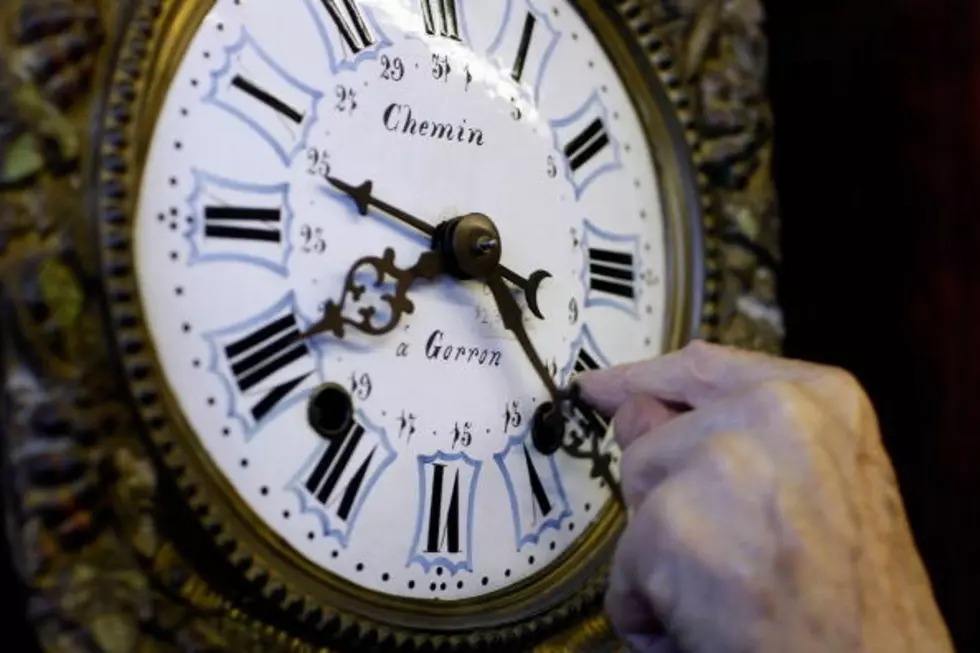 Daylight Savings Ends This Weekend – 'Fall Back' Turn Your Clocks Back One Hour
Photo by Joe Raedle/Getty Images
Time to 'Fall Back',  this weekend we're going to get an extra hour of sleep and an earlier sunset.  Daylight Savings (DST) goes into effect this weekend.
November 3 is the first Sunday in November this year, so when you go to bed Saturday or at 2:00 a.m. Sunday morning, you will turn your clocks back one hour.  FYI Since 2007, Daylight Saving Time begins on the second Sunday in March and ends on the first Sunday in November.

Why do we participate in daylight savings and how did it start?
The main purpose of Daylight Saving Time (called "Summer Time" in many places in the world) is to make better use of daylight. We change our clocks during the summer months to move an hour of daylight from the morning to the evening. Countries have different change dates.
But believe it or not the federal government doesn't require U.S. states or territories to observe daylight saving time, which is why residents of Arizona (except for residents of the Navajo Indian Reservation), Hawaii, Puerto Rico, the Virgin Islands, American Samoa, Guam, and the Northern Marianas Islands won't need to change their clocks this weekend.
As for as a look ahead, you will 'spring ahead,' or turn your clocks forward one hour next year on March 9, 2014.