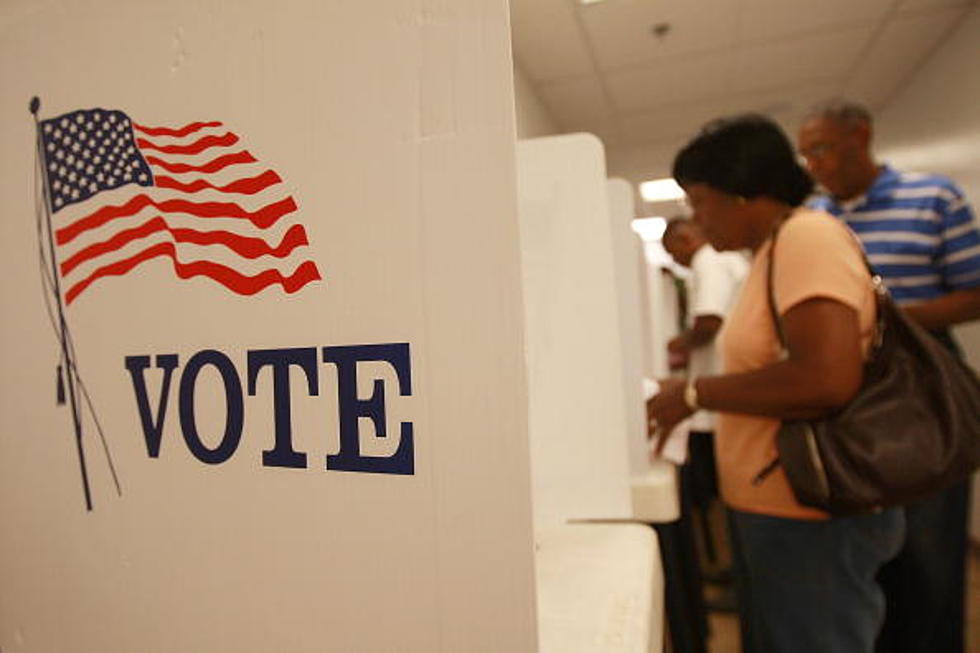 October 24 Election: Meet the Candidates [VIDEO]
(Photo by David McNew/Getty Images)
What is the upcoming October 24 election all about?  Who are the candidates and what are they running for?  What's on the ballot?  The most important thing a voter can do is be educated about the issues and candidates to be voted upon, because they can effect our way of life for the good or the bad.
Early voting begins October 10 through October 17 at your local Registrar of Voters Office, daily from 8:30 a.m. to 6 p.m.  It's highly recommended that South West Louisiana voters take advantage of this, as we have seven additional days to vote at our convenience.
Each of the parishes in Southwest Louisiana's will vote on a BESE board member,state senators and representatives, sheriff, clerk of court, tax assessor, coroner and police jurors.
Voters in Merryville will decide on a chief of police; Elizabeth parish will elect a mayor and aldermen and in Calcasieu, Ward 2 voters will elect a Justice of the Peace. In addition Vernon Parish, voters will elect a district court judge, a Ward 5 constable justice of the peace and finally Rospine voters will elect a Chief of Police.
KPLC TV recently gave the Southwest Louisiana candidates an opportunity to speak on why they believe they're the best for the job.  Hear what they have to say in the segment, "In Their Own Words." See the video below and click on each of the candidates name to see their individual videos.