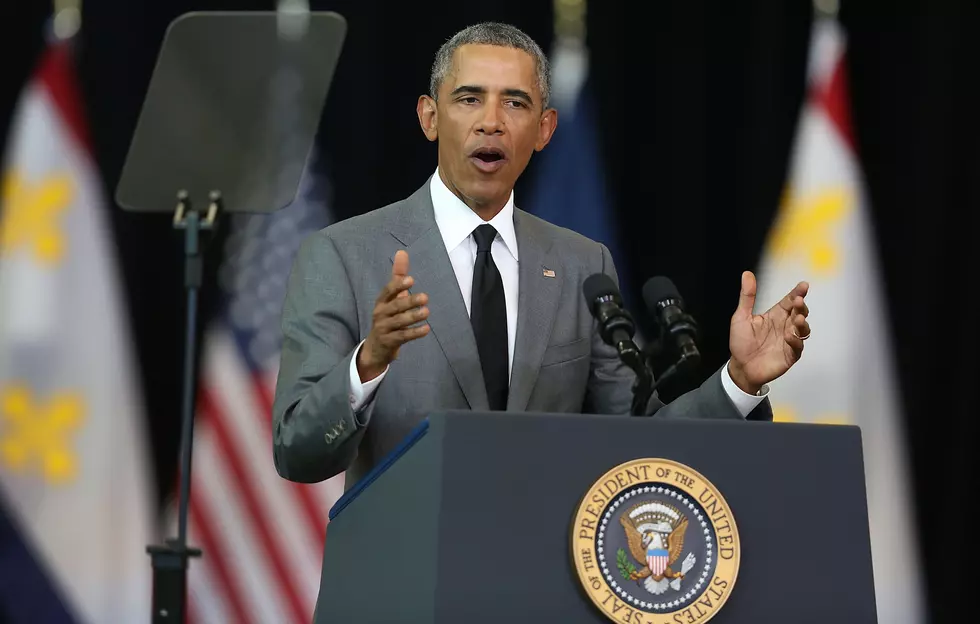 President Obama Drops Science With The Weekend "Can't Feel My Face" [VIDEO]
Getty Images/:Joe Raedle
Without a shadow of a doubt President Barack Obama has got to be the coolest president that we have had so far. This is of course my opinion, but the youngsters finally have someone that they can relate to.
He actually knows alot of the current artist that are out there and is personal friends with Jay-Z and Beyonce. If that doesn't register in cool points then I don't know what would. One of the biggest songs of the summer was The Weekend Can't Feel My Face" and you already know they have the president all over it.
Check out the well put together video of the President doing his rendition of the song and I guarantee that you will be singing this one all the way to the bank when you see it and hear it for the first time. If it's not your favorite song, after this it will be.
 President Barack Obama Sings The Weekend: