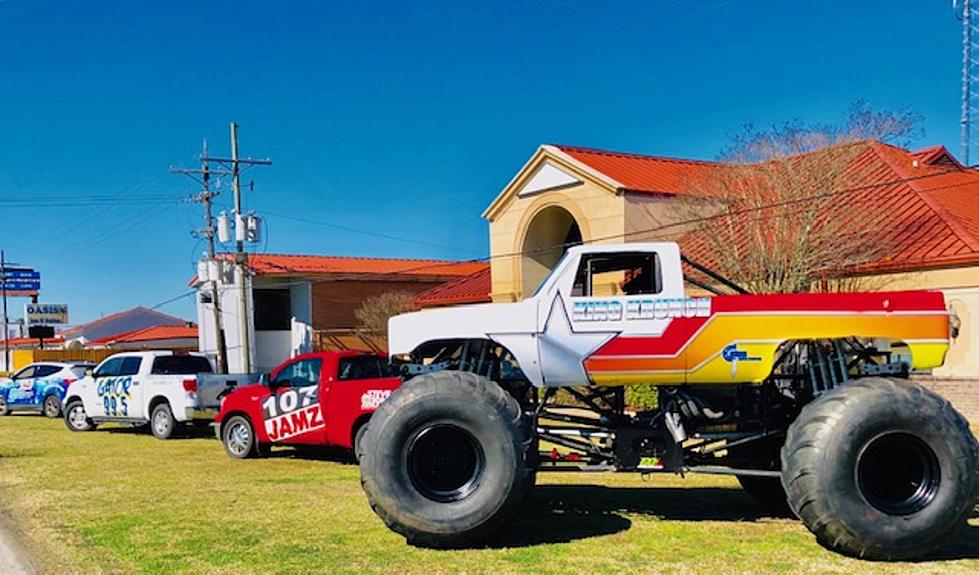 Win Monster Truck Nitro Tour Tickets Tomorrow At Navarre Nissan
Erik Tee
Make sure you come out and join me tomorrow as I will be live at Navarre Nissan 1700 Sieberth Drive for one hour. I will be broadcasting live from Noon-1 pm with your chance to win tickets to the Monster Truck Nitro Tour. This is one of the biggest things going and I want to give you a chance to win tickets and pit passes. All you have to do is beat me there and you will have a chance to win tickets.
This is on a first-come, first-serve basis. That means that when all of the tickets are given away there will be no more at my disposal. They will have 2 big shows inside the Lake Charles Civic Center this Friday and Saturday.
They were here a few years ago and actually brought one of the trucks to our station. We were seriously the talk of the town as people from all over were coming out to take pictures in front of the truck. I remember the kids being excited about actually being able to get inside the truck and simulate like they were driving it.
So make sure you are there tomorrow for one hour at Navarre Nissan and you will have a chance to win whatever tickets I have.