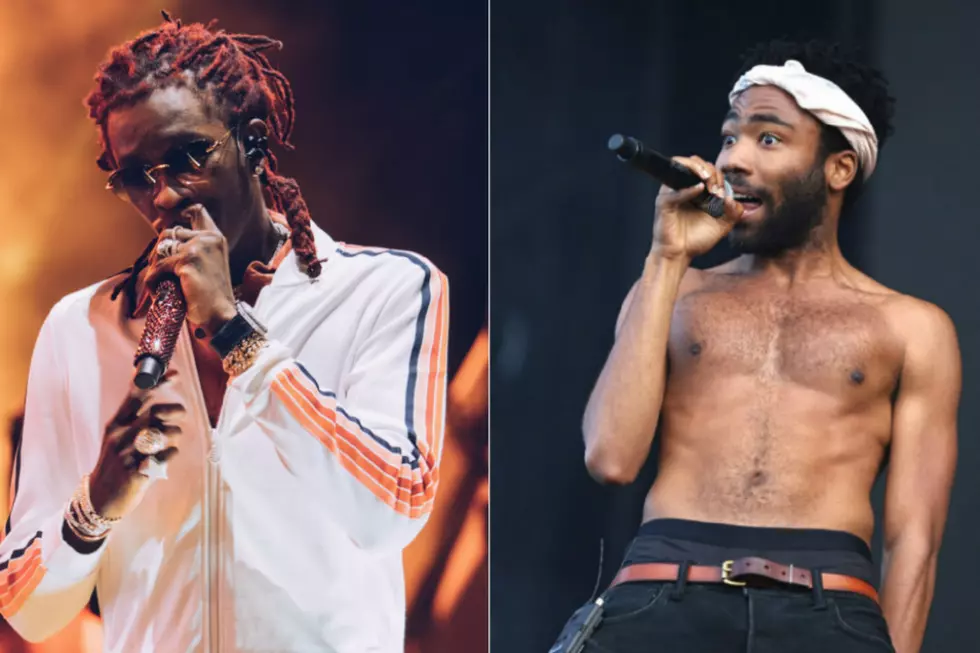 Young Thug Confirms He'll Be on Childish Gambino's Final Album
@theinfamousjc / Tim P. Whitby, Getty Images
During an interview with Spotify, Thug was asked about a photo he took with Gambino and revealed how they met. "[Childish Gambino] got in touch with Reese LaFlare. I think they cool, friends or whatever," the rapper said. From there, Thugger said the "Redbone" artist had a song he wanted him on.
"He told him to come to the [studio]. He said he has a song for me for his last album," the rapper added. "I tweeted one time, I was like, 'I bet I be on Gambino's last album.' I'm on his last album, it's crazy. He's really not making music after this."
"There's nothing worse than like a third sequel, like a third movie and we're like, 'again?'" Gambino said. "You know, I like it when something's good and when it comes back there's a reason to come back, there's a reason to do that."
Elsewhere during Thugger's interview with Spotify, the rapper revealed he and fellow ATLien Future have each other's names tattooed on them. "Man, me and this nigga got each other's names tatted on us," Thug said. "That's how we feel. It's forever."
Check out Young Thug's interview below.
See New Music Releases for May 2018