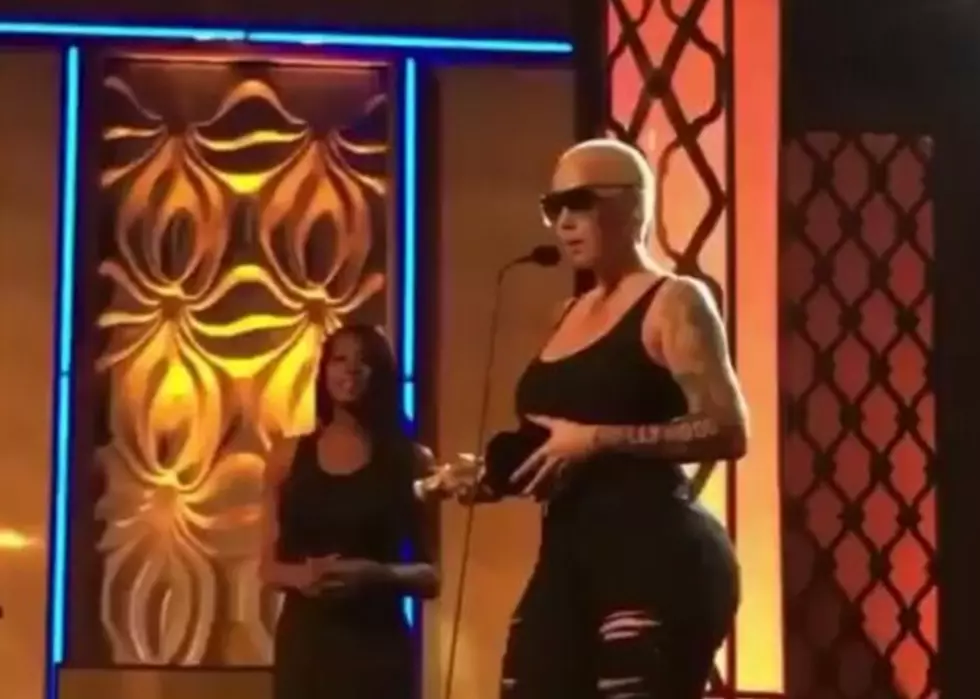 Ace Of Diamonds Owners File Million Dollar Lawsuit Against Amber Rose – Tha Wire
Amber Rose - YouTube
Today in Tha Wire, Amber Rose may have overstepped her boundaries last week when she told a crowd, she was the new owner of a world famous nightclub in L.A. According to reports the former dancer made the big announcement Wednesday night, while accepting the Vanguard Award at the All Def Digital Movie Awards. She told the audience,
Problem is, that statement wasn't exactly true.  At least that's what the real owners are saying. AoD/SKWS Enterprises currently own, run and manage the famous, Ace of Diamonds strip club.  They said Amber's statement was "unequivocally false" and they haven't sold their club to anyone.  The gentlemen club owners went a step further and filed a $1 million slander suit against Rose, and claim she hasn't put a dime into ownership of the club.
So what's the deal?  Why did Rose announce she was the famous club's new owner?  According to TMZ, back in December she filed docs to get a trademark on her new business called, Ace of Diamonds, Inc. and the abbreviation "AoD." However she didn't get approved yet.  So her announcement was a bit premature.  None-the-less, she seemed to be confident that she'd get the name.
Is it possible that the owners of AoD/SKWS Enterprises never trademarked their name?  As crazy as that would be...yes.  An epic mistake.  Yet if that is the case I would imagine that Rose would be facing an uphill battle obtaining the legal rights to the name, because the club has been in operation for years.
Meanwhile, TMZ reports Rose had to disclose the type of business she wanted to trademark the name for.  In those docs, she described the new biz as one with "entertainment services in the nature of live dance performances" and "gentlemen's clubs featuring exotic dancing."  Now that sounds familiar don't it?  Basically she's trying to open a strip and hijack the Ace of Diamonds name.  Well one things for sure, she's got some balls.