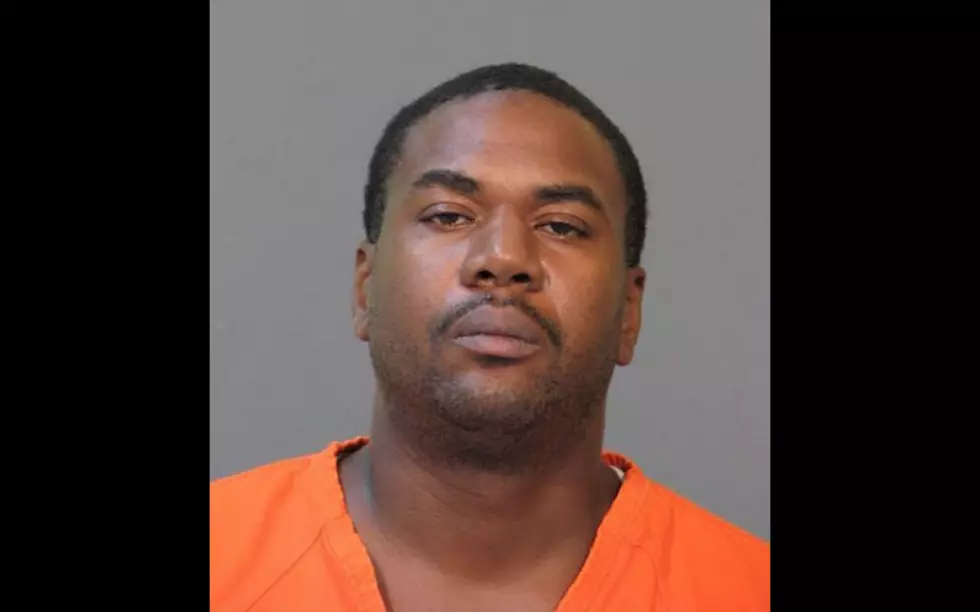 Murder Warrant Issued for Suspect in Connection to Body Found in DeQuincy
Nathaniel Mitchell, via CPSO
The Calcasieu Parish Sheriff's Office conducted a homicide investigation in DeQuincy after they were contacted Wednesday, July 17, at roughly 5:00pm about the burned body of an African American male found on D. Williams Rd. The body was unidentifiable because of the severe burns, but through DNA testing he was identified as Zacchaeus H. Burton, 29, of Baton Rouge.
According to a media release from Kim Myers, detectives learned Burton came to Calcasieu Parish on Tuesday by bus from Baton Rouge. He was reportedly staying with an acquaintance, Nathaniel Mitchell III, 40, 307 Redwood Avenue, Iowa.
Detectives believe Burton and Mitchell traveled separately to the DeQuincy area on Wednesday where Burton was subsequently murdered later the same day around noon. Detectives believe he was killed and then badly burned in the same location where his body was found", said Myers.
An arrest warrant in the amount of $1,000,000 has been issued by Judge Robert Wyatt for Mitchell's arrest for second-degree murder. After further investigation, detectives learned he boarded a plane in Lake Charles to St. Louis, Missouri on Sunday, July 21. Mitchell is now considered a fleeing fugitive.
Anyone with information about the whereabouts of Mitchell is asked to contact the Calcasieu Parish Sheriff's Office at 337.491.3605 or Crime Stoppers at 337.439.2222 to remain anonymous.
The investigation is ongoing, with more arrests and charges likely.