Wiz Khalifa Says Amber Rose Is A Bad Mother And Wants Custody – Tha Wire [VIDEO]
(Photo by Frederick M. Brown/Getty Images for BET)
Today in Tha Wire Wiz Khalifa's taking Amber Rose to court, claiming she's a bad mother and J. Cole announced tour dates for his upcoming Forest Hills Drive tour.
If the latest reports are accurate, things still ain't copacetic between Amber Rose and her soon to be ex-husband Wiz Khalifa.  It appears their both still in their feelings and according to AllHipHop News, things are about to hit the fan.  Word has it the two stars are headed to court.  Apparently Wiz, feels Amber is a bad mother and his camp has put together a laundry list of complaints against her.  Now what he plans on doing about his weed chain smoking habit between now and then is another story.
TMZ reports the rapper has decided he wants more custody of their son Sebastian and getting ready to file legal docs on why he feels Amber is a bad mother.  Among Wiz's many complaints he claims she's out parting all the time, her mother is racist, she doesn't spend enough time with him and more.
TMZ list's Wiz's complaints, which include:
— Amber often stays out all night, requiring that relatives and staff take over
— The family dog eats its own feces and then licks Sebastian's face
— When she wakes up she'll play with the kid for 15 minutes or so and then disappear
— Amber and her mom have a volatile relationship, laced with "shouting matches and vulgar exchanges," which upset the boy. And during the arguments the N word was hurled by Amber's mom
In the Bill Duke documentary 'Light Skin', Amber admitted her mother's side of the family is racist and doesn't like African-Americans.  They didn't even attend their wedding.  Even though they're people are from Cape Verde off the Western Africa coast.
As for Amber and her parenting skillz, she stopped by The Breakfast Club and spoke about being a mom saying, "I became a mother. I'm not at the club every night, downing shots," Rose continued. "My priorities did change for sure."  Peep video of the interview below:
Finally J. Cole fans will be happy to know he's gearing up to hit the road for the  Forest Hills Drive tour, in support of his 3rd studio album with the same name.
BET reports the 30-year old rapper announced the big news on his Twitter page, revealing a string of live shows were on the way with the tweet, "The real is back."
Cole's Dollar and a Dream tour went down last summer and only cost fans a $1 for select tickets.  This go around, his Forest Hills Drive tour will bypassing the bigger cities and in his words, "This first run is for all the cities that never get no love… I feel you. Forest Hills Drive tour. See you in a few."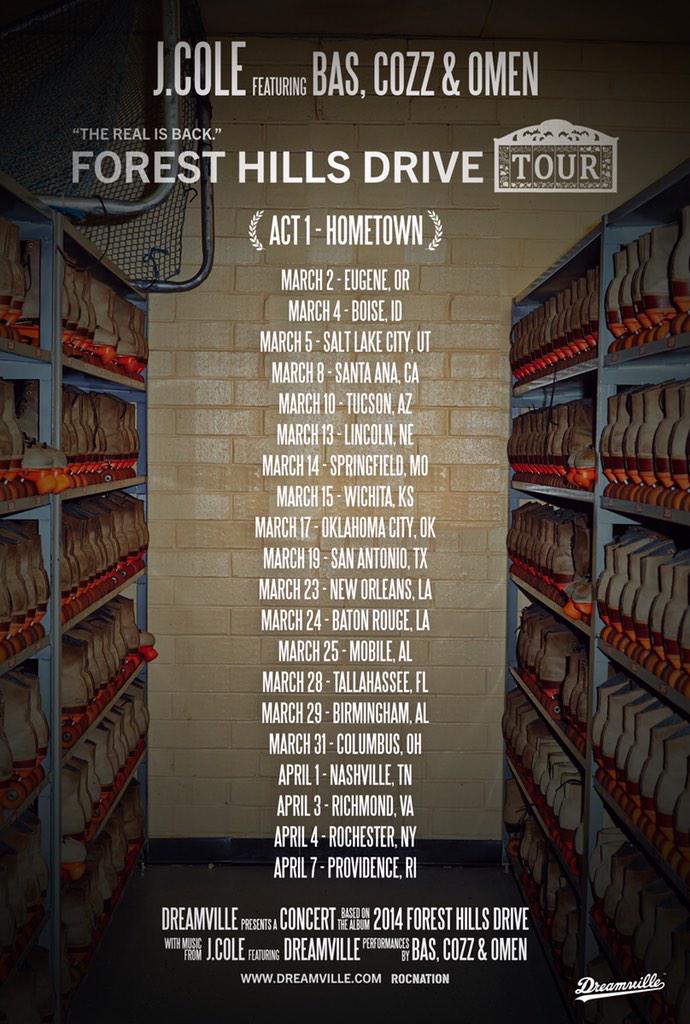 J. Cole dropped his 3rd studio album, Forest Hills Drive in December and it wound up being the highest selling rap album of the year.  Be on the look out for Cole to turn your city out in the near future.
For more on today's stories and today's celeb birthdays, press play now and listen to Tha Wire now!