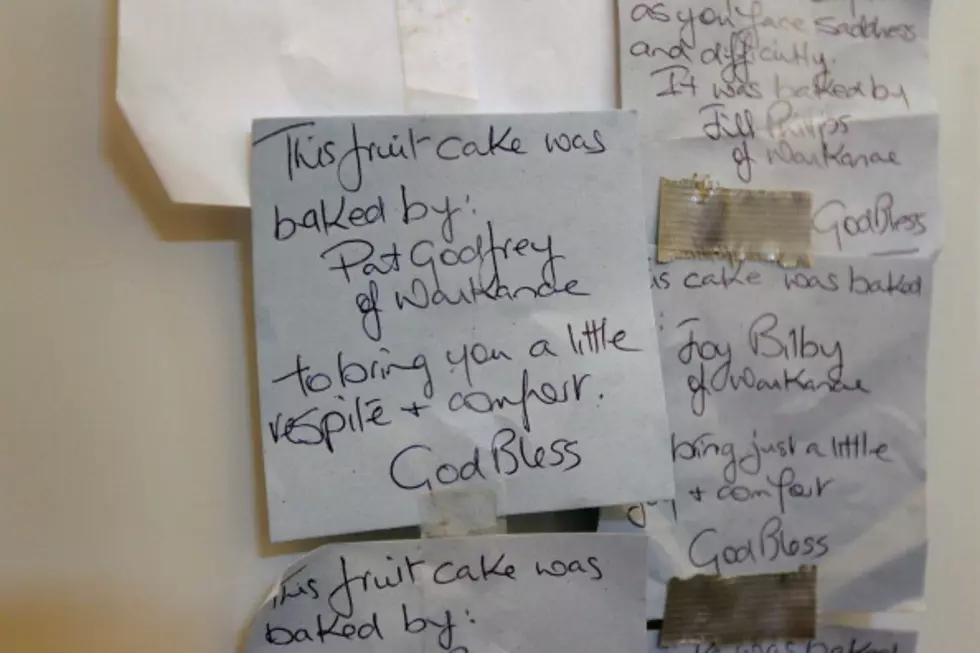 Note To Self – Upgrade Your Health With Sharmita Rideau
(Photo by Sarah Ivey-Pool/Getty Images)
Note to self, "don't loose sight of your goal of eating healthy, just because the holidays are here."  Remind yourself to continue to exercise through the holidays, that way you can enjoy some of your favorite foods.
The holidays are just about here, but don't slip into old habits.  You can still enjoy your favorite foods, just eat them in moderation and whatever you do keep exercising.  We all tend to cheat when the holidays come around.  Most of will say, " I'll get back on the wagon after the holidays."  We all know that's not a good idea and most of the time once you stop, it's even harder to start back up.
So I say, DON'T STOP!  Keep going.  Exercise every chance you get.  This will actually motivate you to eat less, because by exercising your going to feel better and see results of your hard work.  Note to self, "keep up the good work!"  Listen to this weeks Upgrade Your Health and get more details on how you can survive the holidays now.
Join me and make a life change for the better.  Below is more details about how you can participate in my program and become a healthier you!
The Purpose of THE K.I.S.S. PROJECT is to work with ALL women with an emphasis on African American women and low income households in the SWLA area who want to lose 20 plus pounds. L.I.F.E. FIT is part of Dare to be healthy program ran by The Partnership of a Healthier SWLA. This project will ensure these hand-picked women that they will leave more educated, aware, accomplished, determined and lighter naturally and spiritually. They will be able to maintain by using the simple but effective steps that are taught through the curriculum on their own for the rest of their lives.
All women will have to fill out a K.I.S.S. application. This will have a variety of question to get to understand them better and get an idea of if they will be committed and if they qualify for the help.
L.I.F.E. FIT will sift the applications for 30-40 committed women willing and ready to go down this journey

Women will have to attend a 90 day/12 week program in which they will meet with the L.I.F.E. FIT instructor 3 days out the week.
2 days will consist of simple physical activities ranging from outdoor runs/walks workout camps to water aerobics class, floor aerobics and body weight training. 1 day out of the week will consist of the S.I.M.P.P.L.E. curriculum and through the teachings of registered dieticians that are part of the Partnership.
After the 12 weeks are over L.I.F.E. FIT will maintain connections with the women through their maintenance time.
Measurements of the project:
The women will weigh-in and get their measurements (height, weight, age, BMI etc.) done at the beginning of the program.
K.I.S.S. assessments will be given at start of program and every 3 weeks during the 90 days. This will measure strength, endurance and accomplishments of goals.
Goal setting will be a major part of the project, we will set the goals weekly these will be attainable and simple goals.
Journal keeping- writing down how they are feeling daily, this will be an outlet for their frustrations, victories, hurts and accomplishments.
Incentives for being a part of this Project:
Women will be highlighted through different forms of media, there will be gifts when goals have been accomplished.
If any feel like they would like to continue the project for the next year they will be able to if L.I.F.E. FIT sees the need.